03 May 2022 |
John Deo
Morocco Luxury Tours | Private & Tailor-made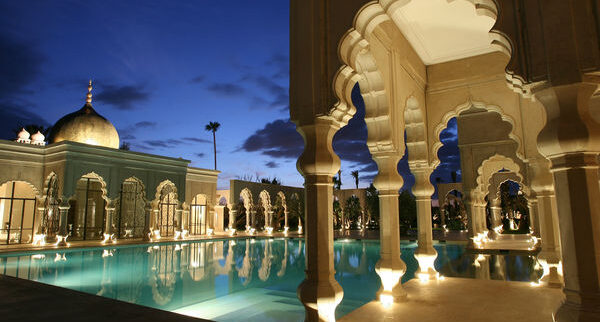 Your Morocco Luxury Tours
Are you searching for a travel agency to provide you Morocco luxury tours? Do you want to spend special trips with luxury tours? Then here we are!
Magic Lamp Tours agency offers you the magical dream trip. We provide you everything to feel special and private. Whatever you are coming alone, a couple, or with a group, you will definitely have a trip to be remembered!
Magic lamp tours agency provides you with different services throughout the trip. For example, upon your arrival a latest model private vehicle]a car or a bus , according to the number of the travelers[ will be waiting for you at the airport. The vehicle comes with a professional driver.
An experienced local guide will also accompany you along the journey. The guide speaks multiple languages in order to facilitate the communications. He is also ready to cope with any upcoming suggestion or a change during the trip.
We provide our guests with a great variety of accommodations to choose from such as:  world class hotels with stunning views and prime locations in each and every city we visit. Moreover, we provide the Moroccan riads for those who would like to try a traditional accommodations with luxurious services. You can customize whatever you need to find with us.
We also provide VIP tables and treatment at the best restaurants and clubs. VIP dinners with a private chefs are available too.
Our agency provides anything you are looking forward to in a professional way to enjoy Morocco luxury tours. We provide you tours to and from the main touristic attractions and the most luxurious destinations.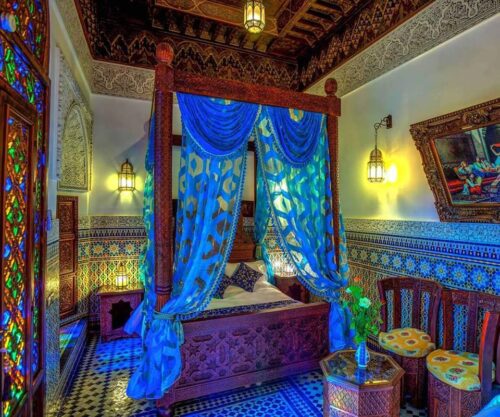 Welcome to Morocco
Morocco is blessed by a unique geographical location. It is the link between the east and the west. So, whatever you prefer in your trips you would absolutely find. The imperial cities for those who prefer the authentic trips. The mountains for adventure lovers. The coasts for sea lovers.If you are a sporty person, then don't worry you can include your usual activities in the plan.
In addition, you can certainly enjoy the unique experience of a camel ride across the Sahara desert. Enjoy camping in the heart of the desert, yet surrounded with comfort and safety. That is to say, you will enjoy a private tent that is provided with almost everything to feel like home.
We, in Magic Lamp tours, offer you flexible and different programs and tours to live the magic of morocco all the day and night. You are promised with a 24/7 VIP services to experience the best of the best in the country.
What are you waiting for? Contact us now, and put your dreams and wishes of Morocco luxury tours into reality!