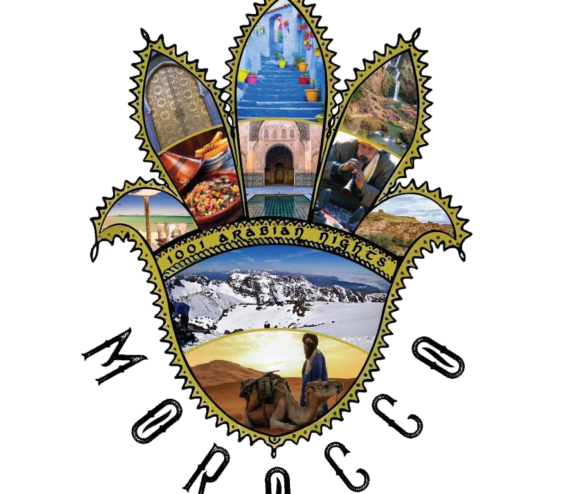 Your Morocco Travel Agency
We are not only a morocco travel agency ( check our Morocco Tours ), however we believe in our history which is our inspiration!
We,in magic lamp tours agency, will achieve your dreams and wishes. Moreover, our morocco tours will let you discover the secrets of our history and live the magic of its stories .
It has been rumoured since the bygone time about a magic lamp achieves wishes to anybody of the Sahara Nomad caravans. And since the days of "one thousand and one nights", the nomad people are transmitting stories of this magic lamp.This generates curiosity of Nomad children and make them gather to sit beside their grandmother. Children enjoy grandmothers' stories around a quite fire under a glamorous moonlight and romantic glittering desert stars.
Such adventurous and suspense filled tales enable to explain the traditions and rituals. Most importantly, they remove the dust from the forgotten history of Morocco. The grandmothers stories let discover not only the history, but also the customs of forgotten civilizations. They tell the masterpiece of brilliant architecture and travel over the Atlas Mountains with its picturesque forests.
The tales describe also the sunny shores, shopping in the very ancient markets. Above all, feeling the warmth between Moroccan families with whom you taste the sweeter meals.The grandmother ends the story and children sleep quietly. They dream and hope for another story of One thousand and one nights and another story of the wonderful lamp!
Choose us and let yourself build your story about Morocco and let everybody hear it from you
Morocco Tours & Holidays
Magic Lamp Tours Team welcomes you in Morocco. We hope you will have fun with us. The team of Magic Lamp Tours put within your hands our expertise as a professional local Morocco travel agency. Our Morocco tours depend on your desires and expectations so, you can enjoy the hidden treasures. We and you, both of us, go together to live the real beauty of Morocco. Live the authentic of the imperial Moroccan cities. Enjoy the picturesque paintings especially, the Sahara desert. Discover the highest Atlas Mountains with its majesty and tranquility.
We recently come back from Morocco. We were a group of two and we did a 9 day tour with Magic Lamp Tours. That was the best decision we made.... read more They made our vacation memorable. The organization was great. We travelled and saw everything from Casablanca to Rabat, Chefchaouen, Fes, the desert which was definitely the highlight of our trip and of course at the end busy and vibrant Marrakech. The accommodation was well chosen. Every riad was authentic , clean with great food.
Our driver was Ahmed. He was very polite and friendly. He was a careful driver and wherever we went we felt safe. In Fes and Marrakech we had local guides that were very knowledgeable. In total a great experience and will recommend Magic Lamp
Tours to friends visiting Morocco. Ahmed and Mohamed thank you so much for the great experience.
majaj734


06/12/2022
Mohammed is absolutely excellent, respectful, kind and just a wonderful person. We traveled with our three children ages 12, 10 and 7 with him for 8 days and he went... read more above and beyond for them to be happy! Everywhere there was a great photo op he had no problem to stop; the city tours were wonderful with excellent guides who really took great care of us. Everywhere he took us to eat was even more delicious than the time before. The Riads he chose for us were wonderful, the trip to the Sahara was just incredible. Everything was just perfect! We felt super safe and very happy with our time in Morocco thanks to Mohammed. We hands down recommend him!!!!
arepollet


08/28/2021
We were family of three with a young child and wanted to enjoy our Diwali Holidays in November 2019. It was started with first day in Casablanca where our guide... read more Mohamed met us at the airport with a big van only for three of us, which frankly gave us a great pleasure & comfort while journeying throughout Morocco. His attitude was thoroughly professional and very friendly, and from Casablanca-Chafcheuen-Meknes-Fez-Merzouga-Dades-Marakkech he drove us and made us experience all the things that we asked for enroute which also included some detours. The itinerary was also set carefully (for 11 days) and it became a fantastic vacation overall. He & his cousin Mohammed (owner of Magic Lamp Tours) made all the efforts to make us comfortable in the journey and we thank them for this. Please do not hesitate to convey them your preference/choice of Hotels/Riads and they will make it happen. Morocco is a place one would wish to return for vacation and we wish we could take more vacations there. Absolutely loving service , comfort & pleasure to chose them, since it was our very first time to Morocco and we didn't have time to research the places that Morocco offers. You won't regret at all.
nishatshah78


03/15/2020