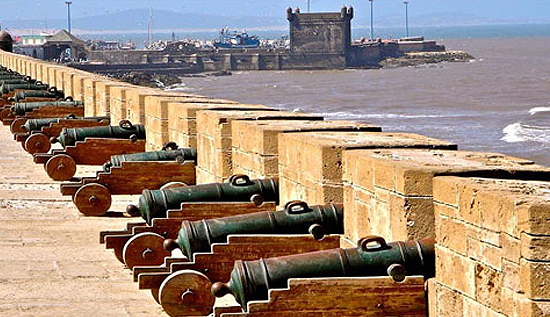 Day trip to Essaouira
This excursion start from you hotel in Marrakech. After your breakfast, we collect you in a clean means of transport. Your guide will drive you South of Marrakech. It takes 2h30 min between Marrakech and Essaouira. While going to Essaouira, you enjoy the goats going up the Argan trees. The aim of the Excursion is to change the bustling life of Marrakech into the vible of Essaouira. The latter is a coastal and historical town founded by the portugaise during the 16 century and along the Atlantic Coast. While in Essaouira, you enjoy walking in the medina with is multi items shops. You enjoy the tasty and fresh fish meal. At 15h, we come back to Marrakech and we drop you in your hotel. The end of our services.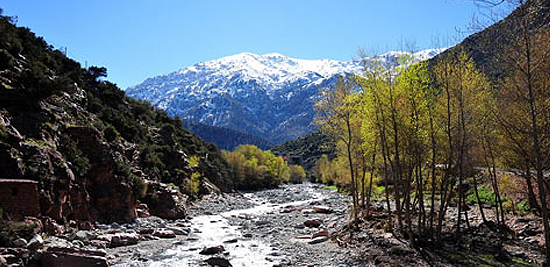 Day trip to Ourika Valley
Ourika valley is located in South of Marrakech and famous its steep mountains and lush valley. We start the excursion from your hotel in Marrakech and we drive along berber villages where people practice agriculture along the Ourika river. It is a great chance to escape from the bustling life in Marrakech. Ourika is peaceful, lush with fresh air coming from the high Atlas. It is a good experience to know how people live in the mountaineous region like in the Ourika valley. At the evening, we drive back to Marrakech and we drop you in our Riad. Have a good stay !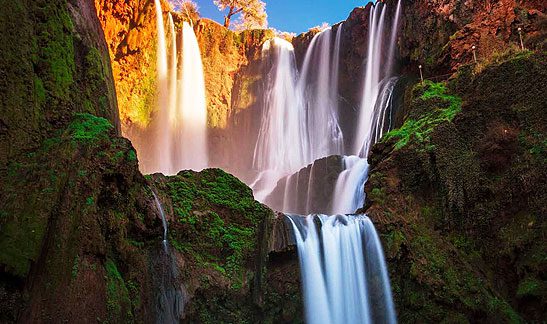 Day trip to Ouzoud Waterfall
The water falls are located in the East of Marrakech in 160 km and it takes 3 hours driving from your hotel in Marrakech. Usually, the excursion starts at 8H00. You enjoy the superb views of the high Atlas Mountains, and the deep waterfalls. Time to rest and have lunch in the site. In the afternoon, we start back our trip to Marrakech.